The EuroVelo network is a project developed by the European Cyclists' Federation (ECF). It crosses Europe from north to south and from west to east, primarily using existing paths for the exclusive use of cyclists and pedestrians, but also integrating and upgrading disused railway tracks, forest pathways, towpaths, etc. The network also includes existing national cycle routes and smaller roads that are safe and signposted as being suitable for bikes.
Objectives
The objectives of the EuroVelo network are:
to draw up and define cycle paths throughout Europe in a systematic way;
to draw the attention of both policymakers and citizens to the existence of these routes, by promoting their use and developing a central information point for travelling by bike in Europe;
to promote bike tourism and, more widely, to encourage people in general to ride bikes.
The three EuroVelo routes that pass through Belgium
The following EuroVelo routes run through Belgium:
EV3: the pilgrims' way
5,122 km long, this route connects Trondheim (Norway) and Santiago de Compostela (Spain), passing through Sweden, Denmark, Germany, Belgium and France. In Belgium, a large part of the route uses the RAVeL network: starting from Aachen it goes down to Liège, follows the Meuse river to Namur and then the Sambre river to reach Erquelinnes and Maubeuge. The bell towers of Namur, Charleroi and Thuin are but one of the sightseeing attractions.
EV4: central Europe
4,000 km long, this route connects Roscoff (France) and Kiev (Ukraine), passing through Belgium, the Netherlands, Germany, the Czech Republic and Poland. In Belgium, the route follows the coast, taking in Ostend and Zeebrugge. The city of Bruges is the main sightseeing attraction.
EV5: Via Romea Francigena
3,900 km long, this route connects London (Great Britain) with Brindisi (Italy), passing through France, Belgium, Luxembourg, Germany and Switzerland. In Belgium, the main sightseeing attraction is the city of Brussels.
EV12: the North Sea cycle route
5,900 km long, this route takes you from the Low Countries, Germany, Denmark, Sweden, Norway and Scotland to England and back, circling the North Sea, from land below sea level to cliffs towering high in the sky, passing touristy seaside resorts and historic Hanseatic League cities.
To boldly go...
Explore other routes on eurovelo.com. The Wikipedia entry for EuroVelo also gives detailed descriptions of all the routes. Tempted by the Siren's call of bicycle tourism? Learn how to properly prepare a long trip, or start of small, with one of our touristic rides!
Labe "Bikes Welcome"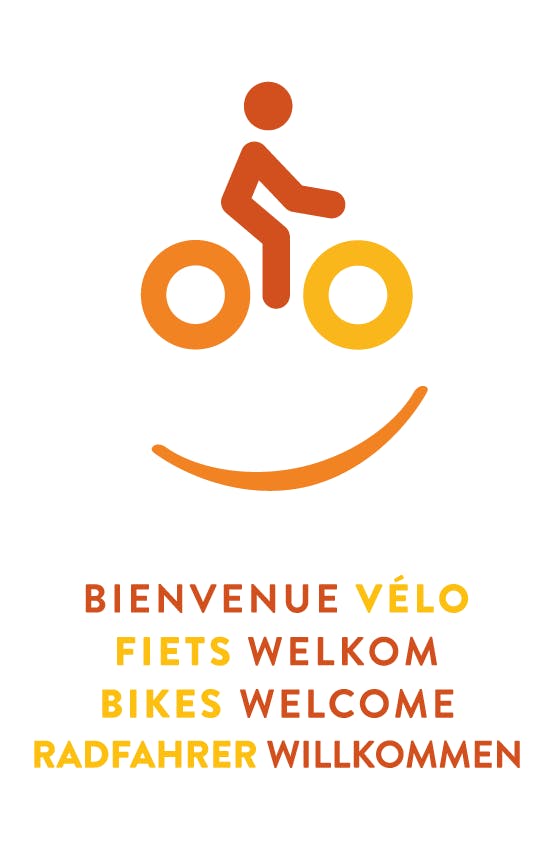 Did this page contain the info you were looking for?